Since Testing is quite an important Topic in Software development, it is critical to have your machine Setup in an effective way, so that you can easily produce a highly specified requests. Even if you have the impression that there is an almost endless number of Tickets to be made, try to focus on one single feature or page and track down as precise as possible.
Do a good Inital Design
You need a good Design-Basis for the start.
It its critical to try to stick as much as possible to the intial design.
Since you should use Wireframes, Photoshop layouts or even Excel or Powerpoint Specifications, it is important to do them as good as possbile in the first place
People will get quite disappointed if you keep revising the same work again and again.
It is always very hard to be specific in the first place, yet it give the opportunity to get better with time.
Try to get online with the version 0.1 Beta or at least 1.0 Beta. Perfection comes with age, if you don't get online, you won't be seen.
On the other hand, the release features should work. For sure.
When having completed the first development round, its testing Time.
Testing Strategies and Tools
Some of the most useful tools and strategies daily used for testing are:
1. Collect everything in Excel. a table is always a killer for the perfect overview
Generally its great to have your work Documented using Excel, since a Table is easy to be managed and keep the overview
For taking Notes, I do perfer using Notepad or the more powerful, yet free Program Notepad++
A great trick to combine the best of both worlds is:

Make your Notes in Notepad++ or any other normal Texteditor.
Use Tabs for separation, they will then convert to Columns when pasted  in Excel
A good structure might be: ID    Component    Task    Category
 2. A good Screenshot Tool is Key, maybe Greenshot: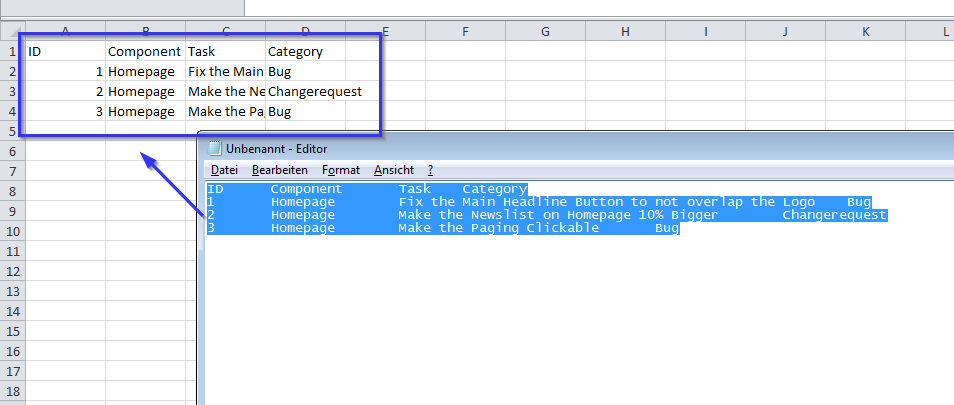 The Trick: Greenshot has several great features, for me the most favourable:
Its fast and does not use a lot of memory when running in background
When hitting "Print" it really opens up very fast
Also great: Its uber precise
The best feature of all: you can set it to save a screenshot directly to the disk and then
Paste the file-Path to your Clipboard. This Path you then can paste directly into the Bugtracker
Using PNG allows you even to stay lossless for later reusing of work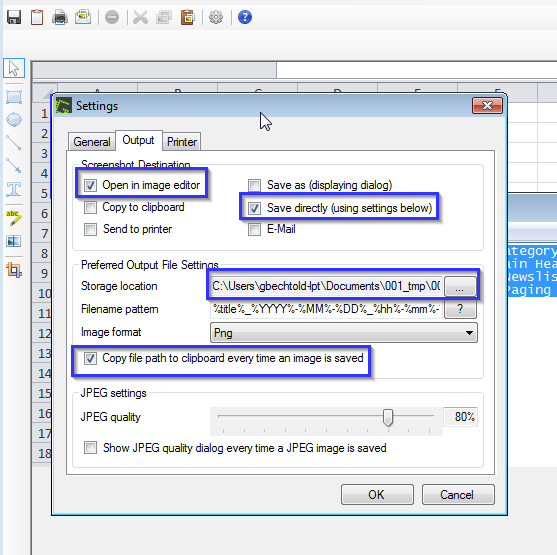 3. Pixelperfect
A handy Firefox-Plugin that allows you to overlay a website with a PNG Image for Development or testing.
Please be aware the we've had the impression that the plugin does not really support tabs. For best results: Close all Tabs and then place the overlay.
Find Pixel Perfect here
4. Write short and precise Bug Ticket
Try to name the issue in 3-5 Words,  in the Ticket title.
Describe the Exact Issue in the Content of the Ticket and attach a Image if not 100% clear what exactly is meant. Screenshots really do help a lot for everyone.
Text often does not.
Keep in mind to Classify your Tickets:
Bugs: Real Errors, Visual or Functional. Harming the User experience
Change Requests: Flipping color or resizing is a change request. The Application might have worked before, but now its just better. a CR
Feature Request: You got the inspiration. Or your competitior. Anyway. you need that thing aswell. now. its a feature. a feature request.
5. Confingure your Bugtracker to Accept Emails
As long as you stick to the Quality Policy of adding correct Title, Body and Attaching Screenshots, its even okay to mass-produce tickets using emails.
But stay professional in tone and quality. Its really dangours, since it so fast.
6. A Loveletter to your future self. Or someone Else
Just reiterating point 5: Writing very well and with high content quality is like a love letter. to yourself or your next. it makes everyones work easier.